DelDOT History
Overview of Historical DelDOT Figures
In recognition of their contributions towards a progressive transportation system for Delaware, these men and women are recognized and honored for their role in the development of that system. May this serve as a reminder of the past and an example for future endeavors.
The role of current and prospective DelDOT employees in the current organization, is to continue the life's work of those who have come before them. DelDOT employees are entrusted with the continuation of a century long effort to improve the mobility and quality of life for the citizens of Delaware. That effort started with one man's vision of the future which he personally brought into reality. As you read about T. Coleman DuPont and the other biographies, consider how each person brought their own vision to this organization, changed the State's approach to transportation and handed a legacy to the next generation.
Highway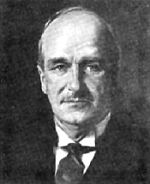 Thomas Coleman DuPont
(1863-1930)
T. Coleman du Pont, great-grandson to the DuPont Company founder, 1885 civil engineering graduate from MIT, President DuPont Company, United States Senator, founder of Wilmington Trust Bank. Realizing the direction of transportation in the 20th century, he built and paid for a "Grand Boulevard" the length of Delaware from his own personal wealth and then donated it to the State. It stands today as the greatest personal gift in highway history. Starting in Sussex County in 1911, T. Coleman supervised design and construction of the first 30 miles of his two-lane concrete road himself, building it with 200 foot rights-of-way bypassing all towns with curves and grades adequate for high-speed traffic. It was the nation's first modern super highway.
Safety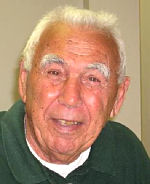 Joseph Vattilana
"Joe V" left a legacy of traffic safety. He started in 1963 working as a heavy equipment mechanic, rising to Chief Safety Inspector in 1984. In that role, he literally wrote the book on work zone safety changing the thinking and perception toward safety practices throughout the state, region, and nation. He is remembered for establishing safety demarcation devices on Jersey barriers and coining the phrase "black ice". Joe authored the safety manual Pass the Word in 1986. In 1990 he developed the first policies that would be published in the "Delaware Traffic Control Manual" which has been referenced in FHWA manuals and transportation publications across the nation.
Multi-Modal
Robert J. Taylor
A civil engineering graduate of VA Tech, Bob was hired in 1973 as a planning engineer. Becoming the first state-appointed executive director of DART after transition from private company management in 1982, Bob helped lead the development of public mass transit in Delaware. In 1994, he helped create DTC by consolidating buses (DART), special needs transportation (DAST), railroads (DRA) and rideshare (RSA). Appointed Chief Engineer in 2006, Bob oversaw many projects including the successful procurement of Design-Build services related to the Indian River Bridge replacement. Throughout his career, Bob personified the meaning of the word "service" in his attitude toward others and in his work ethic.
Bridge
Chao H. Hu
After earning a Ph.D. at Duke, Chao became the Department's Bridge Design Engineer in 1970 rising to Director and then Assistant Chief Engineer. Chao oversaw more than 200 projects during his career including all the bridges on State Route 1. Chao developed DelDOT's first Bridge Design Manual. He is internationally known for co-authoring a design manual on composite bridges. This manual is now used throughout the world as the standard for composite bridge types. Chao designed a composite bridge as a replacement of an existing structure located on old Route 896 near Glasgow in the mid 1990's. This real world test helped prove Chao's design approach to composite materials. The bridge was later named in his honor.
Transportation Enhancements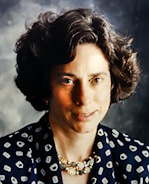 Anne P. Canby
In 1993, Anne became the first female Secretary in the Department's history and the first woman to hold a Cabinet level position in Delaware. Advocating sustainable development and multi-modal options, her tenure and philosophy coincided with national initiatives to minimize environmental impacts from highways. Her initiatives included development of ITMS, mass transit, bike/ped facilities, long-range planning, and context sensitive design. She implemented an internal project prioritization system, instituted fiscal and professional accountability standards writing numerous policies on conduct and ethics. She moved the Department from a highways focus to a transportation focus.
Maintainable Features
Allan Redden
As District Engineer in Central, and later South District, Allan was in charge of all construction and maintenance operations in his District. Respected for his resourcefulness, Allan was known for getting projects done with limited resources. He oversaw the upgrading of most local roads to modern standards including the paving of the last dirt road in the State in Sussex County in the 1990's. He also oversaw the dualization of the DuPont Highway from Milford to Georgetown. Allan upgraded the Department's maintenance and operations forces into the twentieth century. In 2002, he received the John H. Mathis Trailblazer Award at the Partners for Progress Summit for his work in building a capable and diverse workforce, a legacy that endures today.
Special-Technology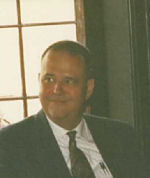 Raymond Pusey
As DelDOT's first modern Traffic Engineer, Ray brought state-of-the-art technology to DelDOT, developing traffic infrastructure to meet ever-increasing demands over his 39 years of service. Known for his intellect, Ray was a member of MENSA, taught at the University of Delaware and the Delaware Safety Council mentoring young engineering students. Others recall that he would simply reprogram traffic signal controls on the spot. As Chief Traffic Engineer beginning in the 1970's and Director of Highway Ops in the 1990's, Ray helped set national policies on traffic control and uniform motor vehicle laws.
Special-Environmental
Joseph Wutka
As Location and Environmental Studies Engineer for over 30 years, Joe's tenure coincided with the national environmental regulatory movement that started in the late 1960's. Joe helped bring environmental consciousness and compliance to Delaware's road building industry. Joe guided DelDOT through the implementation of NEPA, wetlands permitting, historic preservation, endangered species protection, clean water, clean air legislation and other laws as they were first enacted. He was at the forefront of the environmental planning efforts associated with all design, construction and maintenance needs. He pioneered the use of multi-disciplined teams and stakeholder involvement in project development long before anyone referred to it as context sensitive design.
Road
Ernest A. Davidson
Earnest Davidson held positions of authority in virtually every supervisory area of DelDOT's operations. He was Materials Engineer, North District Engineer, Design Chief, Assistant Engineer, Assistant Executive Engineer, He headed a division which involved every phase of highway planning, design, construction and maintenance. A sizable portion of our present interstate system (I-95 was placed under construction during his leadership as Division Director. During his career he also served as the Regional Vice President for the American Association of State Highway Engineers (AASHTO) and President for both the North Atlantic Highway Officials and DE Professional Engineers Society.
Maintenance Work
Raymond Tomasetti, Sr.
(1921-1987)
A Marine Corps Captain during WWII, Ray came to DelDOT in 1947 after graduating Cornell University with a civil engineering degree. Rising to Chief Engineer in 1973, Ray made improvements in design, construction, and maintenance; developed the Certification Program for construction inspectors and established the Engineer in Training Program. He was involved in many AASHTO committees, was President of the Claymont School Board, appointed to the State Board of Education, Commander of American Legion Richard DuPont Post, and President of the Claymont Unit of the American Cancer Society. Ray devoted a lifetime to public service and epitomized the citizen engineer.