PUBLIC WORKSHOP for SR 1 Low-Stress Bikeways Study
DelDOT will be conducting an in-person public workshop for the SR 1 Low-Stress Bikeways Study. The Public Workshop will be held: Wednesday, November 16, 2022, 5pm-7pm at the Cape Henlopen High School Library, 1250 Kings Hwy, Lewes, DE 19958. For those who cannot attend thein-person meeting, meeting materials will be posted here on November 16 and will include: a prerecorded presentation video, presentation slides, and a link to an online survey/comment form. The survey will remain open through December 2, 2022
Read more about what is going on with the Delaware Bicycle Council and view interesting articles and upcoming events in your area → What's New?
Don't miss the next Delaware Bicycle Council meeting -
Wednesday August 2, 2023 from 5:00 PM - 7:00 PM
| &nbspAgenda
Meeting Link: https://deldot-gov.zoom.us/j/88544659412?pwd=ZGZKWk9zZmVGREdWcWhhc2Y5MmpzQT09
Webinar ID: 885 4465 9412 Passcode: 729899
One tap mobile: US: +16468769923 or +13017158592 or +13126266799 or +16699006833 or +12532158782
The Delaware Room, at the DelDOT Administration Building, 800 Bay Road, Dover, Delaware will serve as an anchor location. Those attending in person shall enter at the south entrance. The front doors will be unlocked from 4:45 p.m. to 5:15 p.m.
Message from the Governor
According to the League of American Bicyclists, Delaware is the 9th most bicycle friendly state in the United States, and – as an avid cyclist and your governor – I am...
Read More
Delaware Bicycle Map Information
Bicycle Route Maps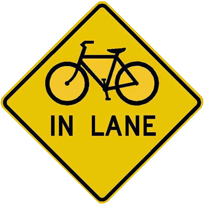 Bicycle Safety
See more about safety
Bicycling Links
Report Road Conditions (online) or call: (302) 659-4600 or #77 on your cell
To see more educational bike links, click on "read more"...
Read More
Videos
Explore DelDOT Bike Videos
About the Council - Membership
Delaware Bicycle Council
P.O. Box 778
Dover, DE 19903
(302) 760-BIKE