Technology
ITMS Tools, Devices, Systems
Equipment, devices, software and a state-owned telecommunications system are required to monitor, control and transmit millions of data bytes real-time, around the clock. Planning, design, construction, training, operations and maintenance are required for numerous technology systems and subsystems. By using technology to monitor and exchange real-time information, and employing innovation as standard practice, a variety of teams manage the entire state's multimodal system. The program has been built into planning, capital project development and design so that every program and project, when appropriate, includes technology and telecommunications. DelDOT's latest explorations in emerging technology include unmanned aerial vehicles (UAVs), connected and automated vehicles, and machine learning (artificial intelligence).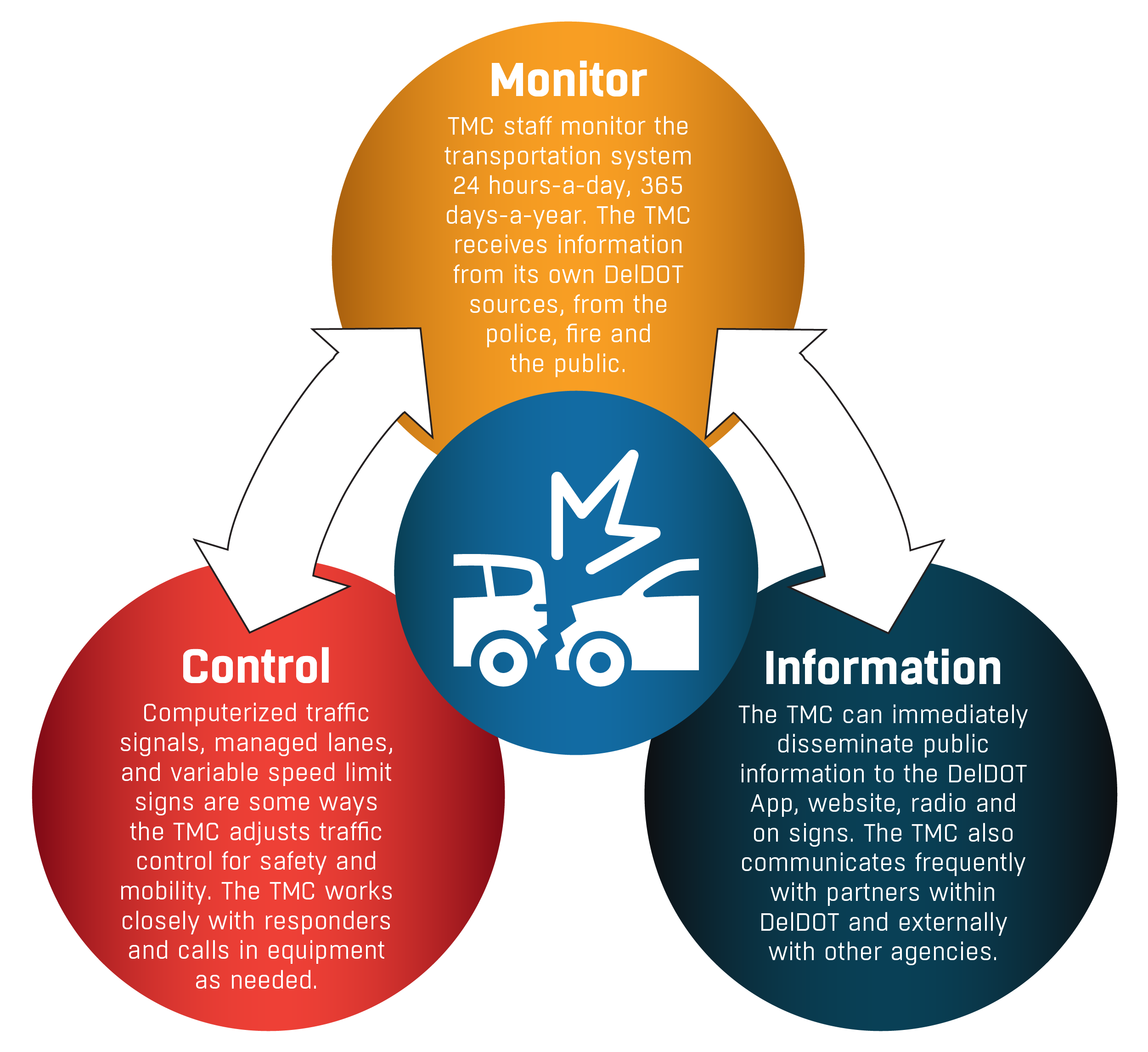 Control
Variable Speed Limit Sign
VSL signs allow the TMC to remotely adjust the posted speed limit along a corridor based on road, traffic, and weather conditions. Electronic signs slow traffic ahead of congestion or bad weather to increase traffic flow, lessen stop-and-go conditions, and reduce risk of crashes.
TMC technicians manage variable speed limits based on roadway conditions and input from law enforcement. Variable speed limit signs are placed in accordance with the DE MUTCD and follow the same standards required for static SPEED LIMIT (R2-1) signs.
Traffic Signals
Traffic signals are monitored and adjusted to serve changing patterns based on volume and speed data.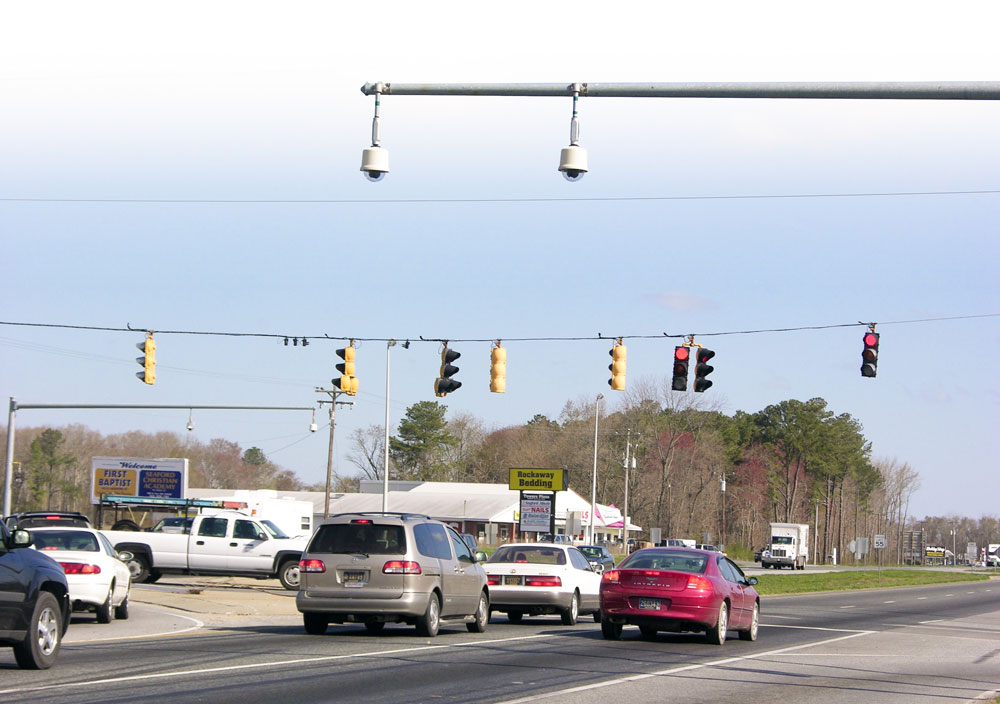 HAWK Signal
HAWK signals are high-intensity beacons triggered by pedestrian requests at crosswalks to stop road traffic to allow pedestrians to cross safely.
Emergency Access Gate Control System
Emergency Access Gate Control Systems are located along limited access roadways (I-495, SR 1) that can be opened when needed to provide access for incident management and maintenance activities.
Emergency Access Gates can be opened remotely by the TMC or on-site by emergency vehicle Opticom sensors.
Weigh Station
A weigh station is a checkpoint along a highway to inspect the weight of trucks and commercial vehicles.
Weigh-in-motion technology is used to screen trucks for weight. Truck weight triggers a signal light indicating that the driver should pull over for further inspection. Vehicles within the weight restrictions are signaled to proceed back to the highway.
Information
Traffic Advisory Radio (WTMC 1380AM)
DelDOT's designated AM radio frequency (WTMC 1380AM) updates travelers on roadway and transit conditions allowing drivers to make informed decisions regarding travel plans. The main transmission tower is located in New Castle and there are numerous repeater sites throughout New Castle, Kent and Sussex counties.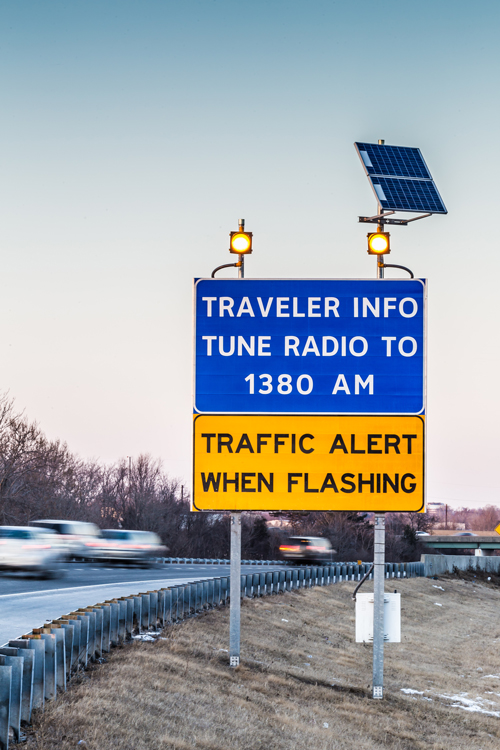 Variable Message Signs
Electronic traveler information signs are used to provide information in support of incident management, construction activities, adverse environmental conditions, and changes in traffic patterns and special events.
Traveler information is pushed from the TMC to both permanent and portable signs
Monitoring
Computer-Aided Dispatch (CAD)
Centralized statewide control and management of the Computer Aided Dispatch (CAD) to CAD connections with County Emergency Operations Centers (EOCs) and State Police.
DelDOT receives notifications from public safety answer points (PSAPs) of incidents affecting the transportation system.
Dash Cam
A dashboard camera is attached to a vehicle, used to capture live video and/or still photos.
Camera feeds from the vehicle are monitored in real-time and allow TMC technicians to view an area if there is an incident, weather, or road safety issue.
Fixed Video Cameras
Video is primarily used for monitoring of current traffic conditions and verifying roadway incidents, such as:
Crashes
Disabled Vehicles
Construction
Maintenance activity
Cameras are placed high above the roadway, located in areas to provide line of sight to view other nearby traffic control devices.
Roadway Weather Information System (RWIS)
RWIS measures atmospheric, pavement and water level conditions including:
Air temperature
Surface and sub-surface temperature
Dew temperature
Relative humidity
Wind direction
Wind speed
Wind gust
Visibility
Precipitation
Hydrology Monitoring System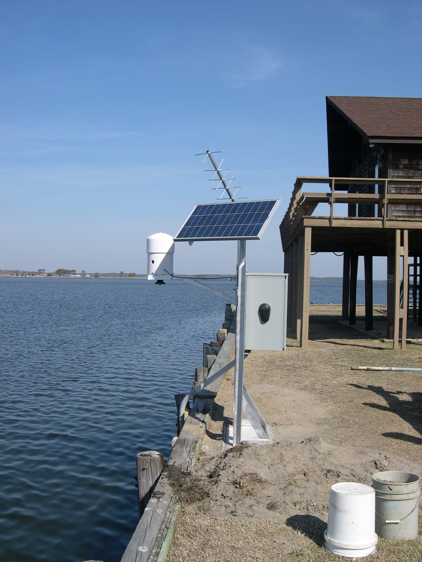 The system is composed of a group of stations (gauges) that are designed and operated to make observations about flooding and/or erosion. The system monitors rainfall events, high flow events and erosion
Signal System Detectors
Signal system loops collect real-time data along signalized corridors to provide the TMC with current traffic volumes. The information collected provides the TMC and signal controller unit with current traffic volumes along the corridor and can be used to determine signal-timings.
Radar Detection
Microwave Detection (Wavetronix) detect vehicles by lane, provides real-time traffic volume, speed and delay to the TMC, and classifies vehicles by length. Each detector is positioned adjacent to the road, non-intrusive to traffic. Changes in real-time data indicate to TMC technicians of lane blockages and roadway issues.
Detectors are spaced methodically to allow for the accurate calculation of travel time and delay. Vehicle length measurements are correlated to the FHWA vehicle classification system.
Bluetooth Detection
Bluetooth detectors detect electronic signals that are being emitted from discoverable Bluetooth devices within vehicles as the vehicles pass a Bluetooth monitoring station. This technology is used to garner real-time travel information on:
Average travel times
Average travel speeds
Average travel patterns
A vehicle containing a detectable Bluetooth device is observed at two stations. The Media Access Control (MAC) address and time of detection is logged, and the information is used to obtain a sample travel time for the segment.