Projects
Artificial Intelligence (AI-ITMS)
DelDOT was recently awarded a federal grant to deploy an Artificial Intelligence-based Integrated Transportation Management System (AI-ITMS). The program uses artificial intelligence and machine learning technologies to automate transportation system management and operations to improve safety and efficiency. Read the official press release here.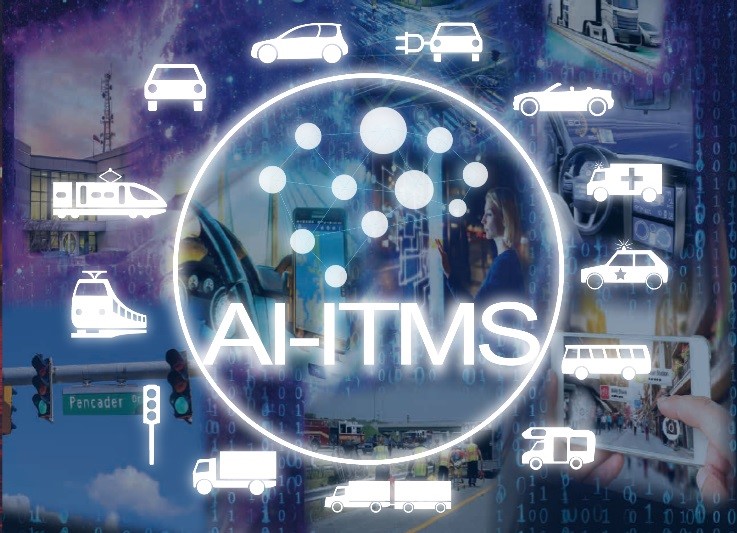 The system uses an AI-based Transportation Operations Management System (AI-TOMS) which will monitor the traffic on Delaware's roadways and automatically make decisions to optimize performance. The program will work more efficiently than a human operator could by collecting data, analyzing, finding the best solution, and deploying quickly, saving time and resources. Some expected outcomes include reduction of incident detection time, automation of operation and enhanced decision making, monitoring of the operation of connected and automated vehicles (CAV) and leveraging CAV data for improved traffic management, and increased intelligence over time in transportation management and operations by building a solutions library.
Deployment will occur in stages, first by upgrading and deploying advanced sensors, video cameras, connected infrastructure, CAV, and transportation management system hardware and software. Next, operation of the system will occur to include development, integration, deployment and testing of the AI-TOMS toolkit. Operation will occur in three different areas in Delaware: the northern area in New Castle County, Smyrna and Dover, and the beach area. Finally, the third phase of the program will focus on traveler information systems and updating the DelDOT web and mobile applications to better inform the public of the information generated by the AI-ITMS program.
Signal Phasing and Timing (SPaT) Challenge
The SPaT Challenge is a national initiative set forth that challenges states to equip at least 20 signalized intersections in at least one corridor with Dedicated Short-Range Communication (DSRC) Road Side Equipment (RSE). DSRC is currently the primary means of communication between connected vehicles and infrastructure. Participating in the SPaT Challenge is one of the ways DelDOT is preparing for a fully connected transportation system.
DelDOT has equipped intersections along US 13 in Smyrna, as well as intersections in Dover. Next, the department plans to install equipment at locations in the Beach area. Vehicles equipped with on-board units (OBUs) are able to receive messages from the road side units (RSUs) about signal timing information creating a safer and more efficient transportation network.
Dilemma Zone
The Dilemma Zone is the area just before a traffic signal where approaching vehicles cannot safely slow down to stop before the red light, but also cannot keep driving to make it through the intersection safely before the signal turns red. It's a dangerous situation: either the driver must slam on their brakes to stop, or unsafely speed up to make it through.
This system uses high-definition radar sensors that can detect if a vehicle may be entering the dilemma zone, and automatically extends the green light while also turning on a flasher sign ahead of the intersection to warn approaching drivers.
DelDOT's system was installed in February 2019 at the intersection of Route 113 and Route 16 in Ellendale. DelDOT is currently looking into additional locations the system can be deployed.
Mobile Weather Project
DelDOT currently collects weather information from sensors that are fixed in locations throughout Delaware. Under the federally funded Connected Vehicle-enabled Weather Responsive Traffic Management (CV-WRTM) program, DelDOT installed mobile weather sensors on maintenance and safety vehicles and collected data during Winter 2019. This mobile data is used in addition to the existing fixed data to better manage the transportation system and provide information to travelers about road conditions during inclement weather.