Innovative Transportation Management Projects
ITMS has been built into planning, capital project development and design so that every DelDOT program and project, when appropriate, incorporates technology to enhance transportation in Delaware. As well as being a participant in DelDOT projects, the TMC runs some of its own innovative projects as well.
Interactive Map
Much of the information DelDOT gathers for transportation system management is shared with the public in real-time on the interactive map. View DelDOT's interactive travel map to experience a real-time view of the transportation network throughout Delaware. Explore the map features by choosing map layers from the menu. For more details on each layer, click on the layer's info icon.
Artificial Intelligence (AI-ITMS)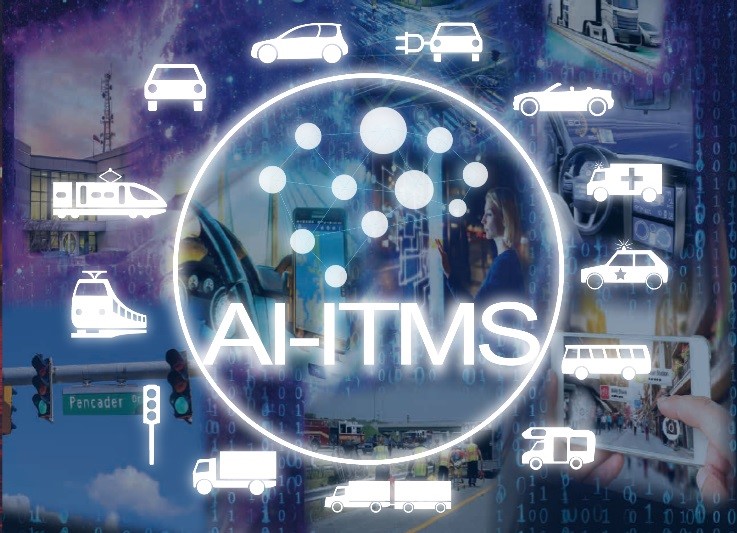 DelDOT was recently awarded a federal grant to deploy an artificial intelligence-based integrated transportation management system (AI-ITMS). It is an excellent example of the Federal Highway Administration's (FHWA's) initiative to raise awareness of artificial intelligence of transportation systems management and operations. The program uses artificial intelligence and machine learning technologies to automate transportation system management and operations to improve safety and efficiency.
The system uses an AI-based transportation operations management system (AI-TOMS) which monitors the traffic on Delaware's roadways and automatically makes decisions to optimize performance. The program aims to work more efficiently than a human operator could by collecting data, analyzing, finding the best solution, and deploying quickly. Some expected outcomes include reduction of incident detection time, automation of operations, enhanced decision making, leveraging connected and automated vehicle (CAV) data for improved management, and increased intelligence over time by building a solutions library.
Operation will occur in all three counties in Delaware.
Transportation Operations Management Plan (TOMP)
Delaware needs a comprehensive, consistent statewide approach to understanding traffic mobility. The ability to move safely and reliably with minimal delays is key to Delaware's status as a good place to live and conduct business. Increasingly robust data sources are enabling DelDOT to monitor and manage mobility better than ever before. The transportation operations management planning (TOMP) approach uses the vast amount of available monitoring data to improve planning, design and operations.
DelDOT issues reports by county, with the most recent report for Kent County TOMP available for download. Exciting plans are in progress for DelDOT's transportation operations management plans to become available online in an interactive format.
Signal Phasing and Timing (SPaT) Challenge
The SPaT Challenge is a national initiative that challenges states to equip at least 20 signalized intersections in at least one corridor with dedicated short-range communication (DSRC) roadside equipment (RSE). DSRC is currently the primary means of communication between connected vehicles and infrastructure. Participating in the SPaT Challenge is one of the ways DelDOT is preparing for a fully connected transportation system.
DelDOT has equipped intersections along US 13 in Smyrna, as well as intersections in Dover. Next, the department plans to install equipment at locations in the beach area. Vehicles equipped with onboard units (OBUs) are able to receive messages from the road side units (RSUs) about signal timing information creating a safer and more efficient transportation network.
Automated Shuttle Program
In early 2020 two EasyMile EZ10 all-electronic, automated shuttles were delivered to the Danner Farm State Office Campus in Dover. The two shuttles, nicknamed George and Jane (after the Jetsons), can each transport up to eight (8) passengers at a speed of up to 10 miles per hour. The shuttles are currently operating in a testing capacity along a fixed route within the Danner Campus that stops at the DelDOT Administration Building, the DART Administration Building, and the DMV Administration Building. The shuttles are capable of navigating the majority of the route autonomously utilizing advanced LiDAR sensors and GPS. A DART of EasyMile Operator is onboard the shuttle at all times to assist in navigating vehicle and pedestrian conflict points, assist in the onloading and offloading o passengers, and perform an emergency stop if needed.
The goal of the overall autonomous vehicle program is to get our hands on this cutting edge technology to learn better how it works and interacts with the transportation system, but to also allow people to experience riding in these vehicles to expand knowledge and acceptance of utilizing these vehicles as transportation alternative. Once testing and acceptance of the shuttle has been completed, they will begin operating regularly within the Danner campus for use by state employees and visitor throughout the day. It is expected that over the upcoming months and years, the shuttles will be relocated to service other areas within the state.
Dilemma Zone
The dilemma zone is the area just before a traffic signal where approaching vehicles cannot safely slow down to stop before the red light, but also cannot keep driving to make it through the intersection safely before the signal turns red. It's a dangerous situation: either the driver must slam on their brakes to stop, or unsafely speed up to make it through.
This system uses high-definition radar sensors that can detect if a vehicle may be entering the dilemma zone, and automatically extends the green light while also turning on a flasher sign ahead of the intersection to warn approaching drivers.
DelDOT's system was installed in February 2019 at the intersection of Route 113 and Route 16 in Ellendale. DelDOT is currently looking into additional locations the system can be deployed.
Mobile Weather Project
DelDOT currently collects weather information from sensors that are fixed in locations throughout Delaware. Under the federally funded Connected Vehicle-Enabled Weather Responsive Traffic Management (CV-WRTM) program, DelDOT installed mobile weather sensors on maintenance and safety vehicles and collected data during Winter 2019. This mobile data is used in addition to the existing fixed data to better manage the transportation systems and provide information to travelers about road conditions during inclement weather.