Mission:
To provide the citizens of Delaware with the most resilient and sustainable transportation infrastructure through effective project planning, design, construction, and maintenance along with the incorporation of innovative solutions such as alternative energy and electrification of our infrastructure to address the challenges associated with climate change.
Goals:
To centralize our efforts to improve the resiliency of our transportation network and focus on sustainability.
To examine the impacts climate change and sea-level rise are having on our transportation infrastructure, incorporating resiliency and sustainability measures in the planning, design, construction, and maintenance of our projects.
To implement the electrification of our infrastructure and fleet; incorporating the use of alternative energy, such as solar; and minimizing the environmental impacts caused by our transportation system. As part of the Climate Action Plan for Delaware and in recognition that transportation is the largest in-state source of greenhouse gas emissions, expand the use of renewable energy and reducing emissions in our transit fleet."
To contribute to the net reduction of Delaware's greenhouse gas emissions from the 2005 levels by 28% by 2025.
Challenge:
Due to the low-lying topography of the state, creating resilient infrastructure in the face of roadway flooding becomes a challenge. DelDOT has been and continues to be challenged by the effects of sea-level rise (SLR) and frequently flooded roadways.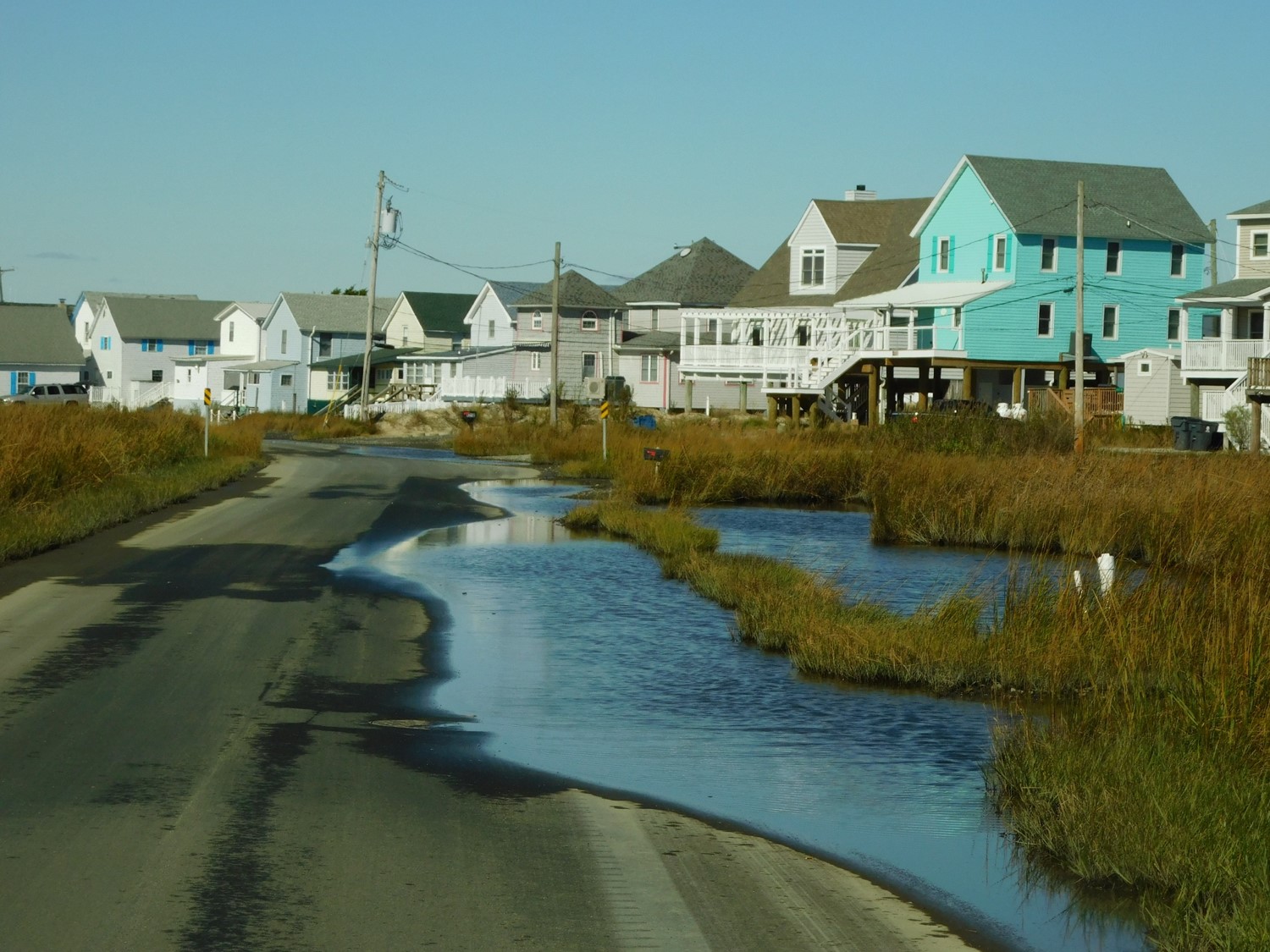 Strategies:
With so many factors, there can be no 'one size fits all' solution. DelDOT currently makes decisions about SLR on a case-by-case basis, with careful considerations and unique strategies.
DelDOT is actively developing policies on how to spend our capital to maximize our resources to protect and maintain assets affected by SLR. DelDOT's guidance and direction will be in-line with Statewide policies to ensure a consistent and equitable approach.
Initiatives:
Impacts of Climate Change and Sea Level Rise

Design, Construction, Maintenance
Drainage
Flood Matrix

Electrification of Infrastructure and Fleet

EV Charging
Electric Buses and Fleet

Use of Alternative Energy

Solar
Propane Conversion
Exploring Hydrogen

Quality of Life

Keep DE Litter Free
Pollinators
Coordination:
The Division of Transportation Resilience and Sustainability recognizes the value of interagency coordination as well as cross-governmental and non-governmental organizations to develop positive, equitable solutions to address climate change and improve the resiliency of our transportation network.
Growing List of Partnerships to include:
Delaware Department of Natural Resources and Environmental Control (DNREC)
Delaware Office of State Planning Coordination
Federal Highway Administration (FHWA)
University of Delaware
Wilmington Area Planning Council Organization (WILMAPCO)
Dover/Kent County Metropolitan Planning Organization
Sussex County Council
Delaware Center for Inland Bays
Delaware Resilient and Sustainable Communities League
Related Articles and Materials:
To learn more about transportation's role in Delaware's Climate Action Plan, please visit de.gov/climateplan