Historic Lewes Byway, Gateway to the Bayshore
Location
Located on the Delaware Bay, the Historic Lewes Byway, Gateway to the Bayshore can be reached from New Jersey on the Cape May - Lewes Ferry, and from points west, north and south along Route 9 and Coastal Highway 1 or other Delaware roads that take you to this historic community on the sea. The Byway route can begin at the "Gateways from the Land" on Kings Highway, Savannah Road and New Road; and from the "Gateways from the Sea" on Pilottown Road, Neck Road and Cape Henlopen Drive.
Length
12.35 miles on Pilottown Road/First Street, Gills Neck Road, New Road, Kings Highway, Cape Henlopen Drive and Savannah Road.
Drive Time
1 hour
Full Enjoyment Time
Visit often but plan on at least one day to explore this historic town and seaside landscape.
Byway Contacts
Mary Roth
Delaware Greenways and Byways Chair
1910 Rockland Road
Wilmington, DE 19803
302-655-7275
For a complete listing of this final report including all appendices, maps and directions are included.
The Historic Lewes Byway, Gateway to the Bayshore captures the remarkable 378-year history and its surviving legacy as the First Town in the First State of the United States of America. The stunning views by land and sea capture Lewes' natural beauty, maritime origins, and rich history from native
settlements and early European settlements to agricultural and marine industries to present day resorts and recreational facilities.
Establishing a settlement on the site of the Old Pilot Town now part of Lewes, played a pivotal role in the legal process that led to the formation of the State of Delaware. Located at the mouth of the Delaware Bay, Lewes was linked to the economic center of Wilmington by Kings Highway becoming the first County seat. The importance of a good harbor and lighthouses made Lewes the perfect spot as a major shipping channel, for rescuing passengers and crews of foundering ships, and for defending the Delaware Bay and adjacent communities.
Today, Lewes' National Register of Historic Places District offers quaint shops, restaurants and year-round activities. The 7,000-acre Cape Henlopen State Park where the "Great Dune" rises 80 feet above sea level is famous for its "walking dunes" that slowly move across the pine forests. Coupled with the five-square mile Great Marsh and Gordon's Pond Wildlife Area, this byway offers an abundance of wildlife and natural resources. Estimates of 300,000 - 1,000,000 shorebirds migrate along the Atlantic Flyway where the Delaware Bay is the 2nd largest stopover location.
Points of Interest
New Road Master Plan (2019)
Kings Highway Master Plan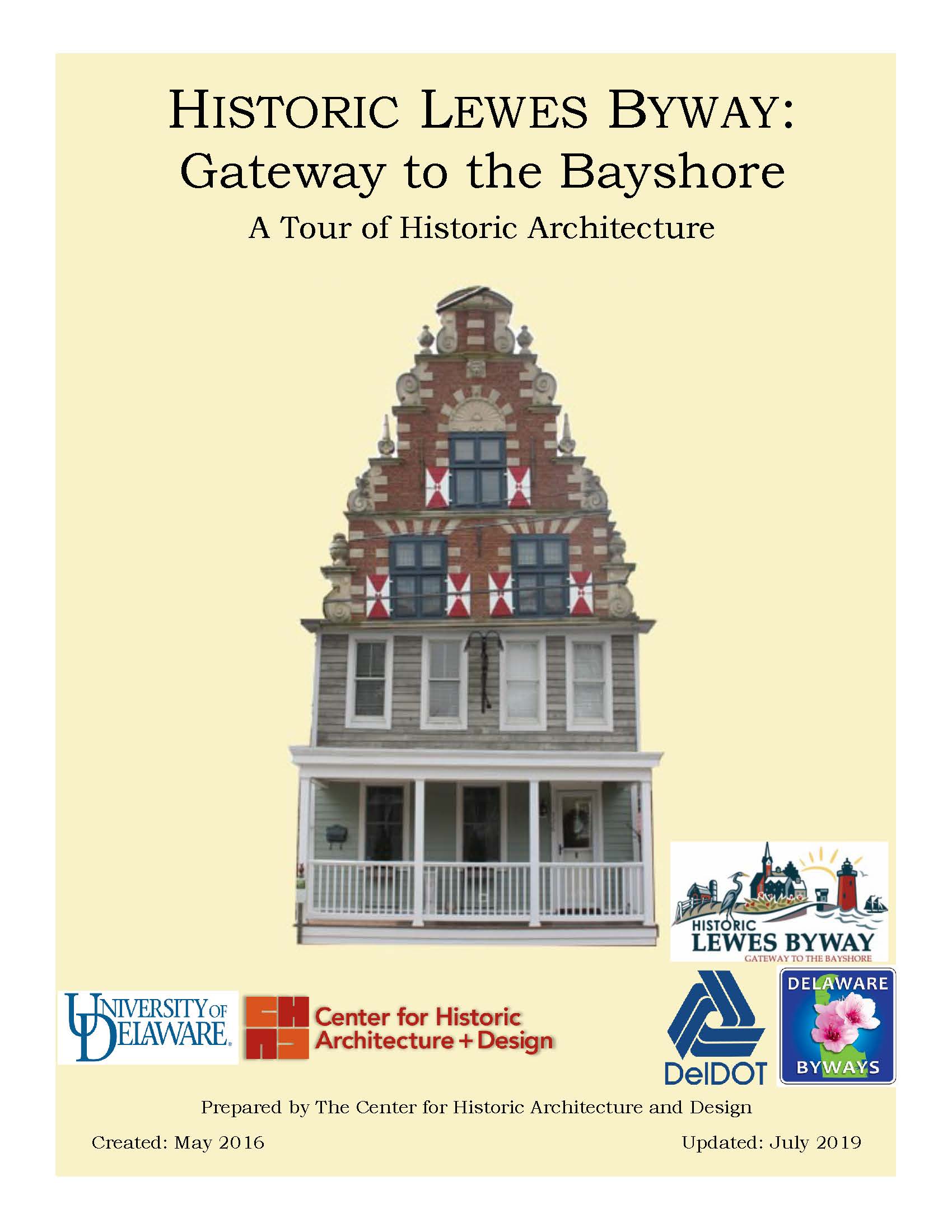 Lewes Architectural Tour Guide
Byway Video and Drive Tour