About this Study
The Five Points Transportation Study (the Study) is a joint effort developed by DelDOT and Sussex County to examine potential improvements to the area around the intersection located at Routes 1 and 9 near Lewes also known as Five Points. Based on transportation issues in this area, the Study seeks to reduce congestion and improve capacity on Route 1.
The study began with Phase 1, Five Points Working Group, which was composed of elected officials, DelDOT and Sussex County representatives, as well as local residents and businesspeople. The Study has moved into Phase 2 – Implementation which involves the development and execution of studies, projects and plans based on the Working Group's 78 recommendations .
Phase I was completed in the fall of 2018 and Phase 2 began in spring 2019 to further the Implementation Plan with Working Group support and involvement.
View the Implementation Plan for the 78 recommendations approved by the Phase 1 Working Group focusing on land use and multimodal transportation improvements in the Five Points area. Implementation is ongoing, so please check back regularly for current status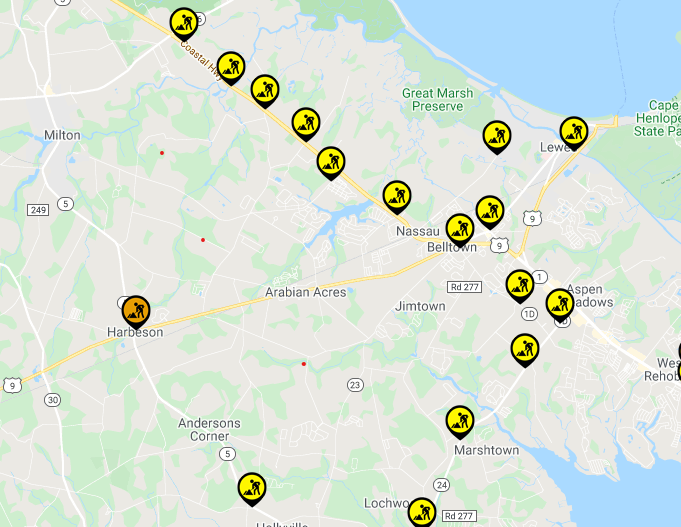 This map identifies DelDOT's active projects in and around the Five Points Study area. View the map and check the status of each project.



Documents and Media
Email Updates
Press Releases
More Information
Reports
Working Group Meetings
Phase 2 Upcoming Meetings
Phase 2 Past Meetings