Archives
Below you can find the archived articles in DelDOT's integrated transportation management program. For the latest updates, please visit the Latest Updates page.
---
October 2021
Use DelDOT Travel Information Like an Expert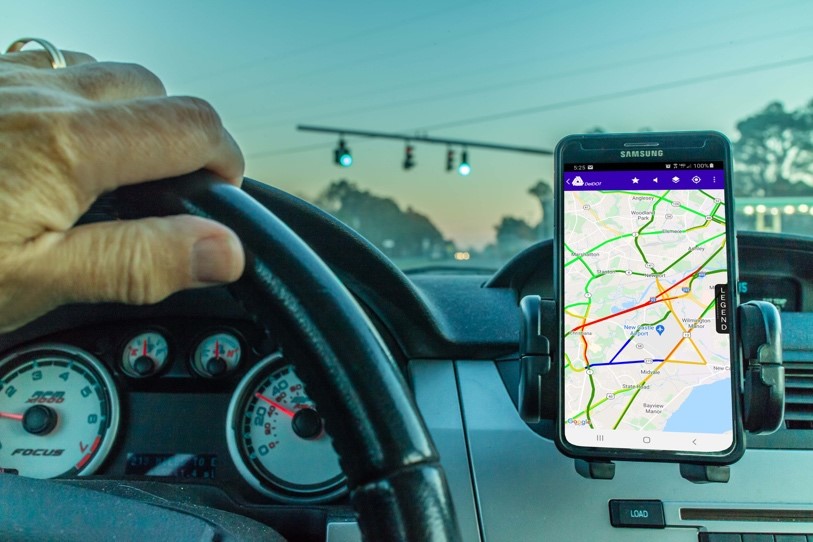 You're driving north on I-95. Shortly before you get to the I-95/I-295 diverge, traffic slows to a crawl. You think, "Why are we not moving? What is going on up there? Is there an accident?"
DelDOT has tools to answer those questions for you in real time. While you're traveling, the DelDOT App gives you the information you need. If you're planning a trip at your computer, you can use DelDOT's interactive travel map.
An Expert's Experience
The experience of a DelDOT employee shows just how useful the information on the DelDOT App can be.
In May 2021, Chris Marsh, a manager at DelDOT, needed to travel from the outskirts of New Castle into downtown Wilmington for his son's graduation at St. Georges High School. This trip typically takes about 20 minutes. Knowing that traffic build-up on major routes in Delaware is fairly common during graduation season, Chris opened his DelDOT App early to assess traffic.
He found out that there was an accident on I-95 northbound, the route he would ordinarily take. The DelDOT App let him see where the road was closed, what the variable message signs were saying, and what the traffic actually looked like on closed circuit TV cameras.
Most importantly, the DelDOT App showed traffic conditions on secondary routes. Chris used this information to pick his alternate to I-95. The alternate route had heavy traffic, but it was definitely better than I-95. "We left over an hour early for what is usually a 20-minute drive," said Chris. "We ended up arriving five minutes early."
As a DelDOT manager, Chris is an expert in use of DelDOT information. The DelDOT App and interactive map make you an expert too! They give you all the information you need to decide when and how to travel.
Know Before You Go
DelDOT's Transportation Management Center (TMC) uses advanced technologies to monitor and control transportation facilities all over Delaware.
The Travel Map section of the DelDOT App is a small version of the TMC's operations room in the palm of your hand! You can customize the map to see only layers of your interest.
Turn on the Travel Times and Traffic Flow layers to see how smoothly traffic is flowing through major roads and intersections. With this information, you can, as Chris did, assess congestion and delays before you leave and plan an alternate route.
The Traffic Cameras layer shows the live feed of all traffic cameras all over the state so you can see where traffic is backed up or check which lanes are closed for construction. Chris used the traffic cameras to see whether the congestion on I-95 was due to traffic volume or an accident. Having found the accident on I-95, he could choose his alternate route.

If you like to check certain cameras frequently, you can add them to your Favorites list.
The Advisories layer identifies locations that are affected by congestion, construction, incidents, and events. You can click on any of the icons to view detailed information.
The Partner Waze layer charts drivers' reports of hazards on roadways, such as objects on the road, potholes, or roadkill.
The Restrictions layer shows you the locations of scheduled construction that causes road closures and detours. You can even see how long the project is going to last. Construction and maintenance are necessary to keep our roads efficient and safe. Projects inevitably cause delays, but the DelDOT App tells you what you need to know to avoid the worst of the construction impact.
Stay Up to Date!
The DelDOT App can give you "push" notifications of incidents, construction, congestion, road closures, and special travel alerts within a certain radius of your location. Go to the Preferences section to turn on notifications and specify the radius and the notification categories you want.
---
September 2021
The Future of Delaware's Transportation Management System
To deliver a transportation system that keeps travelers moving safely with minimal impact on the environment and maximal return on investment, DelDOT needs to plan for both long-term and short-term improvements in the Integrated Transportation Management (ITM) program.
The ITM program enables us to monitor and manage traffic and transportation in real time. For a fraction of the cost of building new roadways, ITM investments optimize safety and efficiency. Integrated Transportation Management System (ITMS) devices are built to withstand all kinds of weather and can last up to 20 years with proper maintenance.
The 2017 Integrated Transportation Management Strategic Plan guides long-term decision-making. It has four main goals: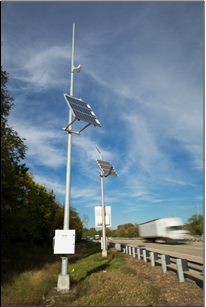 Create infrastructure for transportation management
Disseminate real-time, accurate information to enable travelers to decide when, where, and how to travel
Develop partnerships to support transportation management
Develop internal capacity for transportation management
The short-term implementation plan, which covers five years at a time, is updated every year. The current plan focuses on the five areas described below.
Adaptability
The ITM program is structured yet flexible, easily adapted to technological and environmental changes. The traffic engineering fundamentals remain the same, but the implementation changes.
For example, in the next five years we will continue to replace in-road ITMS monitoring devices with roadside devices. These devices can be more easily maintained without closing lanes or endangering workers.
Mobility Across Modes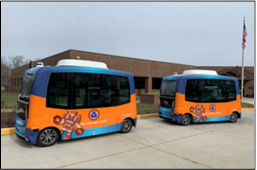 The ITM program is multimodal, meaning that it covers all kinds of transportation, from cars, buses, and trucks on the road to trains, airplanes, ferries, bikes, and pedestrian transportation.
DelDOT is piloting use of connected and automated (driverless) vehicles during this five-year planning period, beginning with an automated shuttle program. These vehicles can make travel safer and more efficient.
Clean Energy
The implementation plan focuses on energy efficiency through the following improvements:
Public transit and other multimodal options to reduce reliance on private vehicles
Traveler information to keep you moving as efficiently as possible
Incident management to clear roadways quickly after a crash or other incident
Synchronization of traffic signals to avoid idling at intersections
Intersection improvements to enhance performance of the traffic signal system and keep traffic moving steadily.
Cutting-Edge Technologies
We're also exploring the benefits of artificial intelligence (AI). A properly "trained" AI system can use traffic monitoring information to improve traffic flow, working more quickly and efficiently than a human operator could. For example, the AI system could "notice" that traffic is backing up at an intersection, find that the signal is not functioning properly, contact dispatch for repair, and send a travel alert via the DelDOT website, interactive travel map and DelDOT app—all in a matter of seconds.
Collaboration
The ITM program integrates people as well as technologies. DelDOT staff collaborate within their departments, with other departments, and with external stakeholders including state and local agencies, public safety agencies, telecommunications providers, academic and research institutions, and a host of national and regional organizations and companies.
---
---
---
---
---
---
---
---